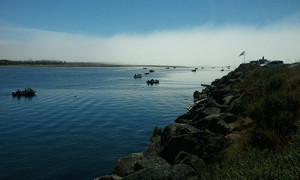 Guided Salmon Fishing in Oregon – Reserve an Adventure!
Guided salmon fishing in Oregon on the beautiful, wild, and scenic Rogue River. Relax aboard our 22 ft jet boat in one of 4 captain's chairs and then BAM! you're hooked on to one of the greatest fighting fish in the world! Rogue River Chinook salmon are known for their amazing fight and are absolutely the best tasting salmon up and down the west coast. Reserve your trip now for an adventure you won't soon forget!
Need help with hotels or other arrangements – contact me for suggestions via email or phone.  Large parties – we can accommodate!  We will do whatever it takes to make your trip one of the most memorable of your life!
Follow Our Blog for up to date reports!
Get updates on our guided salmon fishing in Oregon trips and products and updates on fishing conditions, weather, and fish patterns. Keep informed and know when to schedule your trip to get the best results!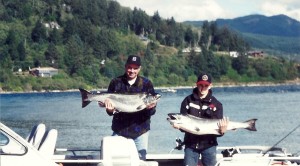 Contact Us
Have questions about our guided salmon fishing trips or have questions about fishing Oregon?  Contact Us
Were very proud of our very high satisfaction rating and look forward to providing excellent service and safety to ensure all your expectations are met! Book online now to ensure we can help prepare you for the salmon adventure of a lifetime!
Salmon and History Education!
Pure Fun, Excitement, and Entertainment!
Wild and Scenic Rogue River!
Amazing Lifetime Memories!
Whether you are looking to relax and get away, or dream of landing the king of all salmon – we are here to make it happen.  We have the knowledge and experience to make your trip a memory you won't soon forget.  Reserve a guided salmon fishing in Oregon trip now!